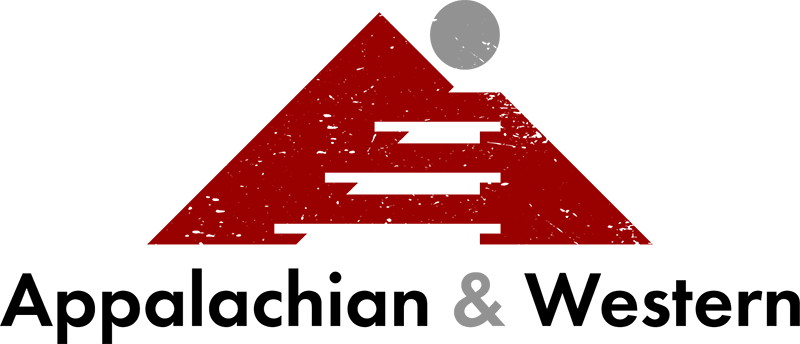 On this page you can find information about my layout, The Appalachian & Western Railroad. You can also keep up the progress of the layout by watching my video train blog series and also via Twitter and Facebook.
Videos of the Layout:
Here you can check out the layout update videos that I TRY to make about once or twice per year. The most recent video immediately below. Beneath that, you will find the most recent FULL LAYOUT TOUR video, and then beneath that you'll find older videos. Please note that this page is not akways the best place to see ALL layout related videos. I try to update it as often as I can, but the place place to view all recent videos is directly on my youtube channel on the video page of this site.
Most Recent Layout Video

2020 Live Virtual Layout Tour

Most Recent Full Layout Tour

November 2020

Older Layout Videos

Layout Progress - November 2018

Layout Progress - September 2018

Layout Progress - December 2016

Layout Update #9 - November 2012

Layout Update #8 - October 2011

Layout Update #7 - May 2011

Layout Update #6 - November 2010

Layout Update #5 - Ovtober 2010

Layout Update #4 - July 2010

Layout Update #3 - February 2010

Piedmont Pilgrimage 2009

Layout Update #2 - October 2009

Layout Update #1 - June 2009

A Ride Around The Layout, 2009

Layout Tour Part 1 - 2008

Layout Tour Part 2 - 2008
Layout Info:
Layout Size: Since my layout is spread out over several rooms, it's easier to measure its size in square feet. That said, the layout will be approximately 400 sq. feet. If you we're to put all the sections together, that would equate to roughly a 20'x20' table.
Layout Style: Prototypical operation, fictional setting.
Layout Theme: A modern themed diesel powered layout. The majority of the layout will be set in the southeast United States. The bottom left back room will be the "Colorado" room and will have a more western look and feel. My description of the theme will get more detailed as the layout comes together.
Track: Atlas O 3-Rail track, switches and turntables.
Command systems: MTH DCS and Lionel TMCC.
Power: At present, 4 180-watt Lionel Powerhouse bricks.
Minimum radius curve: O-63 (Only in the yard)
Most commonly used curve: O-72
Maximum radius curve: O-90
Height: Main level is 47 inches off the floor. 2nd level is 58 inches off the floor.
Layout Track Plan
Here's a computer trackplan for the layout. This trackplan has been slightly altered in certain places as I've started to lay track, but you can get a general idea of the plan. Click on the photo below to view the full size image.
Dark Green Lines = Table outline
Bark Blue Lines = Walls/Doors
Red/Gray Track = Main level track
Blue Track = Upper level track
Yellow Track = On30 Junk Yard line