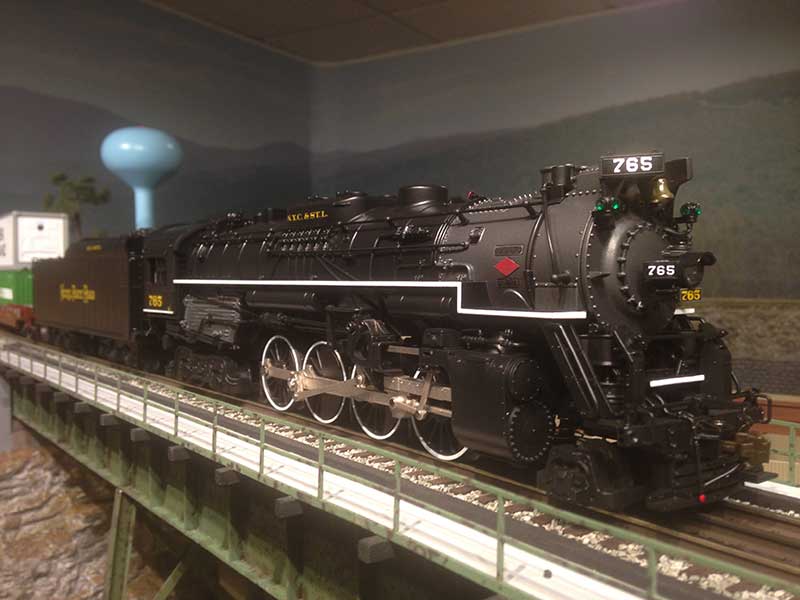 Lionel 6-11454 Nickel Plate Road 2-8-4 Berkshire #765
Now this is a sweet engine. Modeled after the real 765, which is still in operation, they took the trouble to sample sounds from the real thing and they also had Rich Melvin (he's one of the people who drive the 765) record the crew talk sounds! Wonderful job, Lionel! Made in 2014, added to my collection in November of 2014.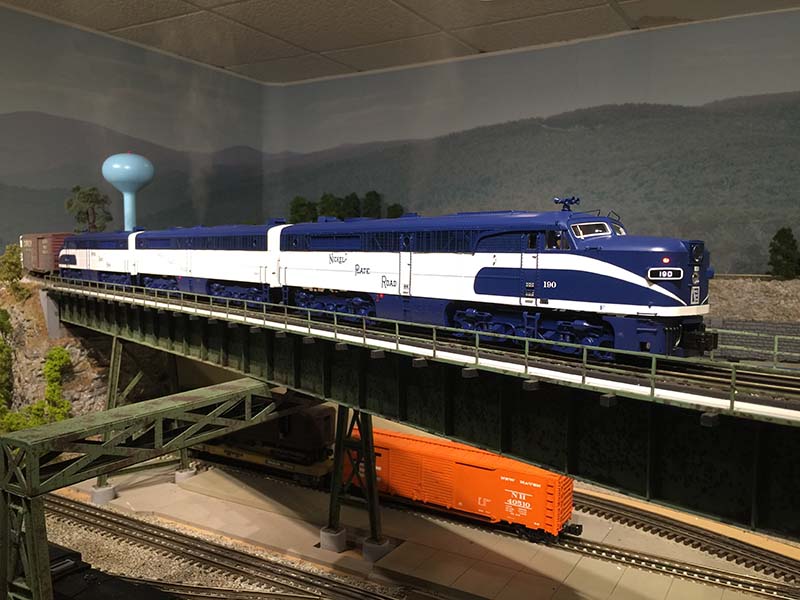 Lionel 6_82232 NICKEL PLATE ROAD LEGACY ALCO PA ABA Set
This consists of the 6-82232 AA set plus the add-on 6-82252 powered B unit. Great engines! Made in 2015, added to my collection in December of 2015.